Hello lovelies,
Since I had a lot of male fans on my facebook page inquiring about men's outfits, I decided to bring back my menswear feature at least once or twice a month. My fiance just recently just celebrated a Birthday and I challenged him to step outside of his comfort zone.
He didn't have any yellow in his wardrobe so he set out to find a yellow cardigan to do a layered look. He paired it with a white button up he already owned, trousers, and a bowtie that I gifted him for his Birthday. He is getting less and less camera shy so I can't wait to get more menswear looks in the future!!! I oved how the stripes on the bowtie and the pinstripes on the blazer went together!!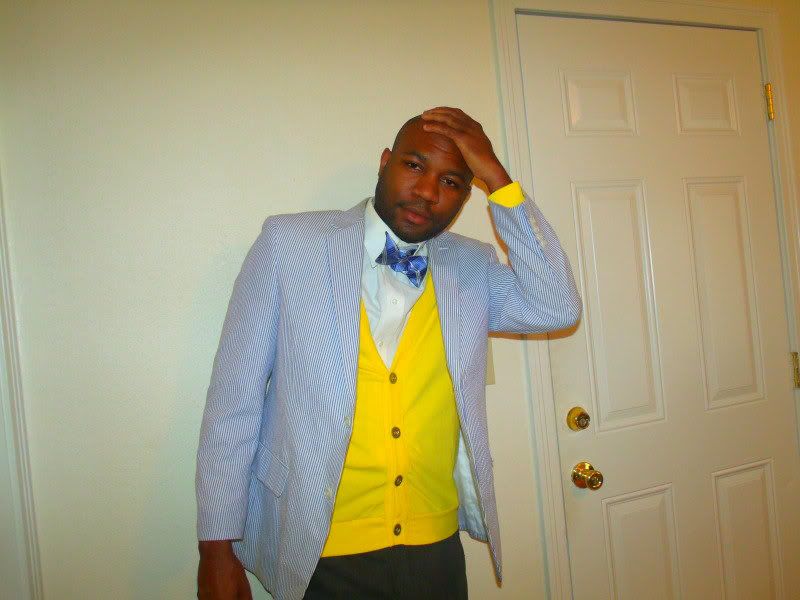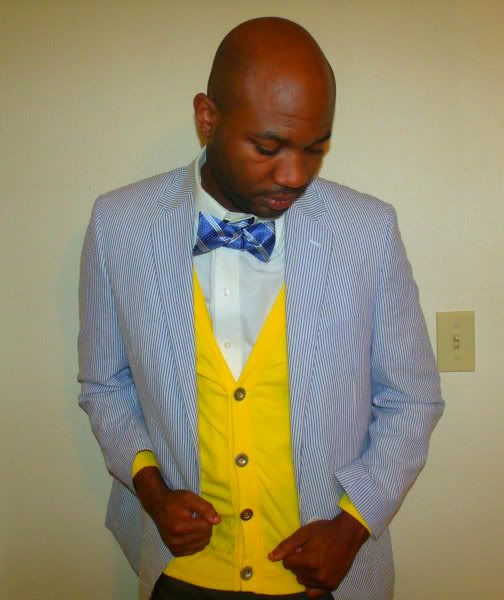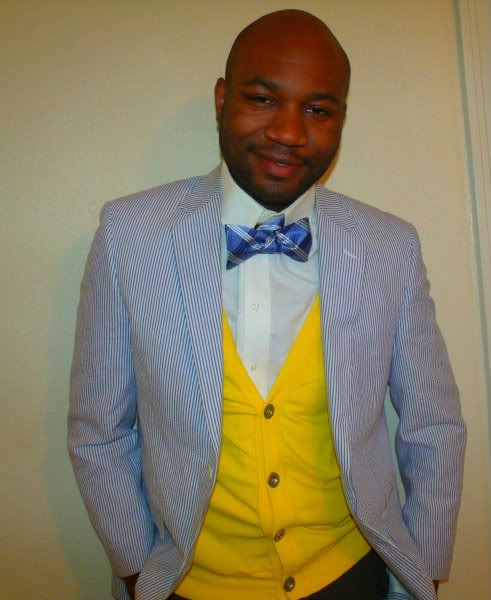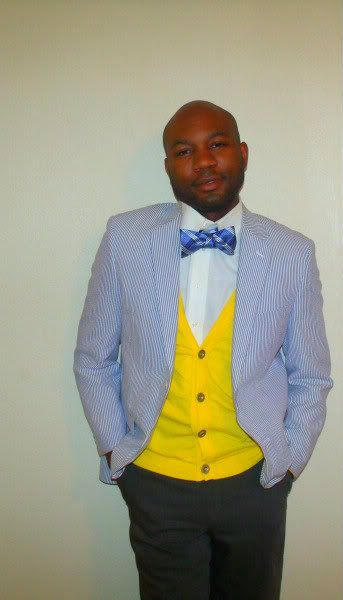 Blazer- Belk/ Cardigan- A random men's boutique near his job/ Bowtie- Tiebar/ White shirt- Old/ Slacks- Old
What do you think of his look?
Until Next Time,
XOXOXOXOXOXOXOXOXOXOXOXOXOXOXOXOXOXOXOXOXOXOXOXO