Good Morning lovelies!!!
I am sooooooo sorry about not posting much last week but my fiance celebrated his Birthday (yep we're both Leos :) ) so I was away for a couple of days. I'm back this week tho in full effect :) Last week I was feeling casual so I decided to rock a super long maxi and a pair of gorgeous statement earrings to set this look apart from the regular plain Jane Maxi wearers. You will most definitely see a LOT of this black maxi reworked for different looks this Fall. I love buying pieces that I can rewear at least three different ways. I try to stay away from all black but this maxi made me fall back in love with the color black if only for a moment.
These beautiful chain earrings were courtesy of
Amber Jo and Company
. Amber is a new designer specializing in these wet paint chain earrings, but she also makes feather jewelry, ear cuffs, and hair pieces. I know you're looking like WOW those must be heavy on her ears!! As huge as they look, I can assure you that they are light as a feather. These earrings turned heads ALL day and night with people asking where I copped them. Her items are definitely one of a kind so most definitely check her out because her prices are very affordable for handmade jewelry. The wet paint earrings I am featuring come in an array of colors, but you can also contact her for custom colors. Make sure you tell her I sent you!!
When I asked Amber how she got started with her business this is what she had to say:
I reside in Kansas City, MO, where I was born & raised. I consider myself an old soul with new ideas. I've been teased because of my perfecting ways. I LOVE LOVE LOVE fashion & the people involved with such a unique industry. I'm always wanting to do more than what I've done! I work very well with my hands & it was always in my mind to create, but what, I did not know. I would raid
the mall looking for a certain item or accessory that would complete a perfect outfit I had put together, but as I struggled to find what I was looking for, I began designing things myself. I would get so much praise from others that I began making things for my friends & family. That's where my journey started...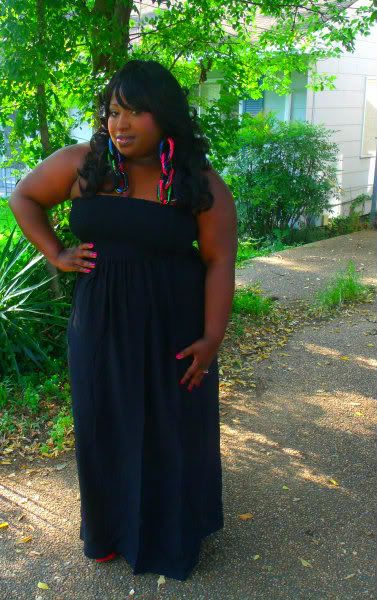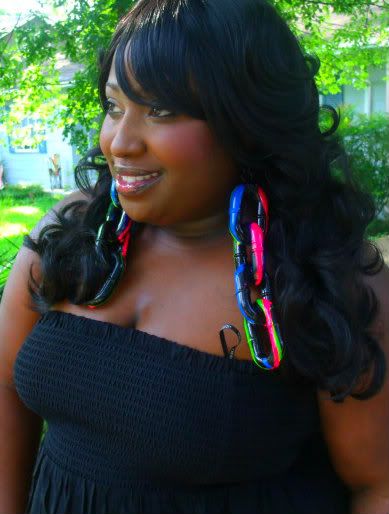 Dress- F21 / Earrings:
AmberJoandCo
What do you think of this look?
Until Next Time,
XOXOXOXOXOXOXOXOXOXOXOXOXOXOXOXOXOXOXO