Good Morning loves!!!!
I hope you all had an amazing weekend!!! Today I wanted to show you what I wore out on date night. I was contacted by Kim of
Fashionably Lethal
to review some items from her web store and I happy obliged. I had no idea she had an accessory store and when I visited her site I was pleased to find that the majority of her items were so "ME"!!!! If you have been following my blog for awhile you will KNOW that I am all about a statement accessory. On any given day you will always see me with some kind of statement piece on whether it's jewelry, or a handbag, or a statement shoe.
If you are looking for a statement accessory, Fashionably Lethal carries handbags, body chains, arm candy, necklaces, rings, earrings, and sunglasses and caters to the on the go fashionista. The owner is as FIERCE as the selections she carries in her store, and that fact that I received my package in a speedy manner made this one of my go to accessory stores in the future. I shop a LOT and great customer service is hard to come by.
When I saw the Pixel Sunny, I KNEW immediately I wanted to rock them!!! Since the sunny is so bold and makes a statement on it's own, I decided to forego any additional jewelry and let them stand alone. I built my outfit around the glasses and chose a black peplum top that I got from Fashion To Figure and a skirt that I also got from Fashion to Figure over a year ago but never wore it. I decided to wear a black shoe with a little bit of bling, so I wore my sequined Steve Madden heel that I am still in love with. I love this shoe so much that I have it in both black and purple.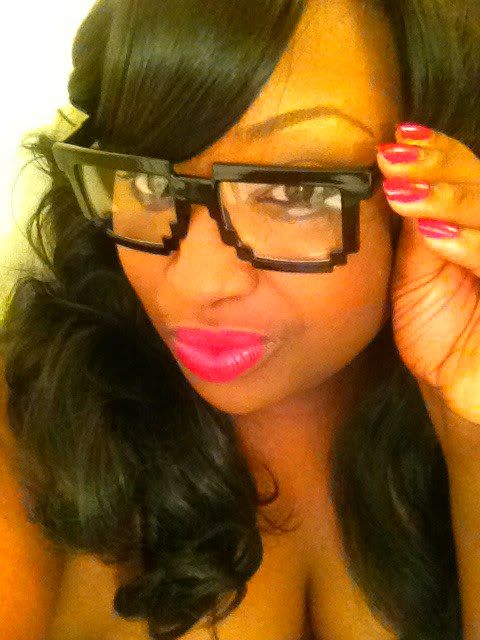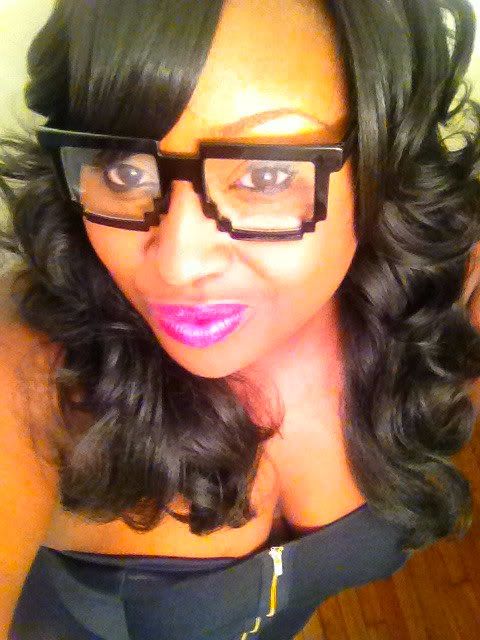 Sunglasses:
Fashionably Lethal
/ Peplum Top and Skirt- Fashion to Figure (both sold out)/ Shoes- Steve Madden (old)
I will be back Friday with another Fashionably Lethal Piece!!! Stay tuned!
What do you think of my date night look?
Until Next Time,
XOXOXOXOXOXOXOXOXOXOXOXOXOXOXOXOXOXOXOXOXO