Good morning lovelies!!!!!!
OMG can u guys believe it's August already???!!! The months are passing by sooo fast it will be Christmas before we know it!!! I'm looking forward to Fall but most definitely not looking forward to Winter.
My sister took me out to dinner for my Birthday and I went closet shopping for this outfit. Since planning my wedding, shopping on a dime and closet shopping has brought out so much creativity I'm positive that after the wedding, I will never again be an impulse buyer.
I found this shirt on sale and when I saw the beautiful peacock feather detailing I knew it had to be mine!!! I needed more tops in my wardrobe and I love this one because it can be dressed up or down but still make a statement alone. I love the empire waist and peplum like detail as well as it is very figure flattering and slimming in my opinion. I paired it with a cobalt blue skirt that had never been worn before and turquoise heels. I realized after I tried the skirt on that I had a statement necklace(
I love this necklace so much I have it in like 5 colors)
that had some of the same colors in it,and when I tried them on together I heard music coming from Fashion Heaven. I always stress how important it is to buy different items in different colors even if you have nothing to match it because at the end of the day it will end up matching SOMETHING in your closet. It has never failed for me and I end up with some of the most unique looks from mixing and matching.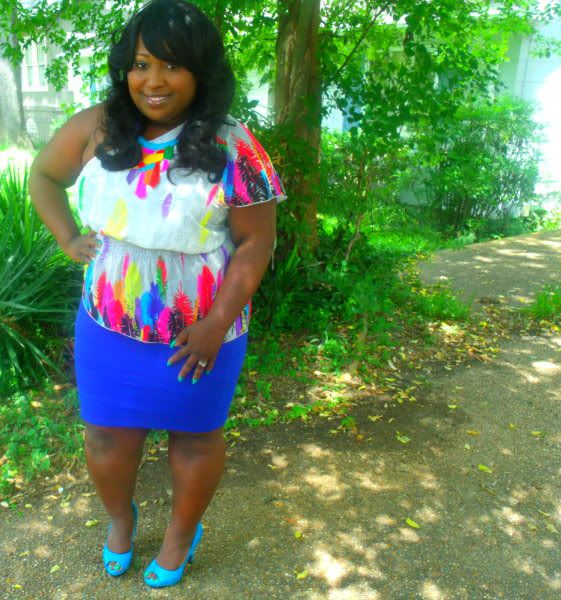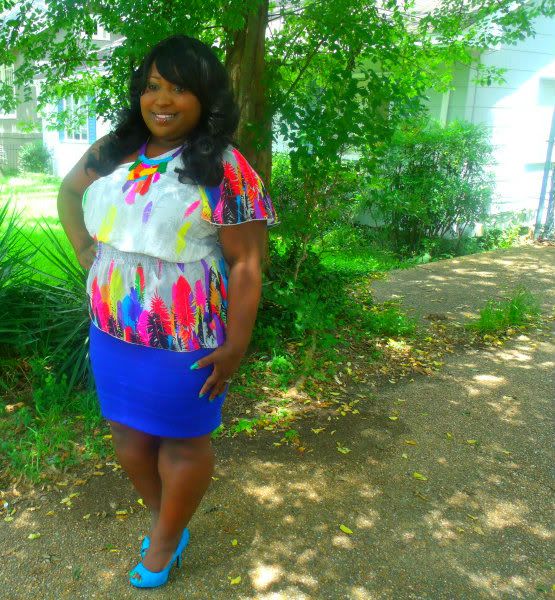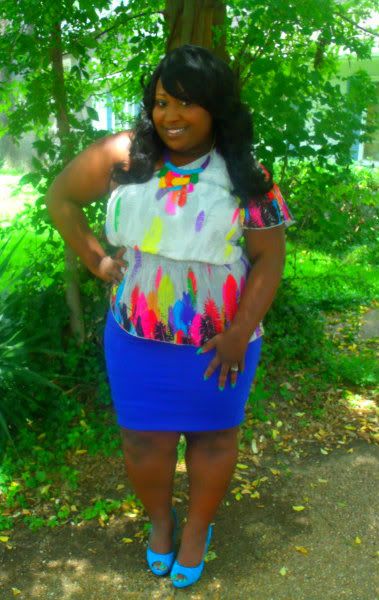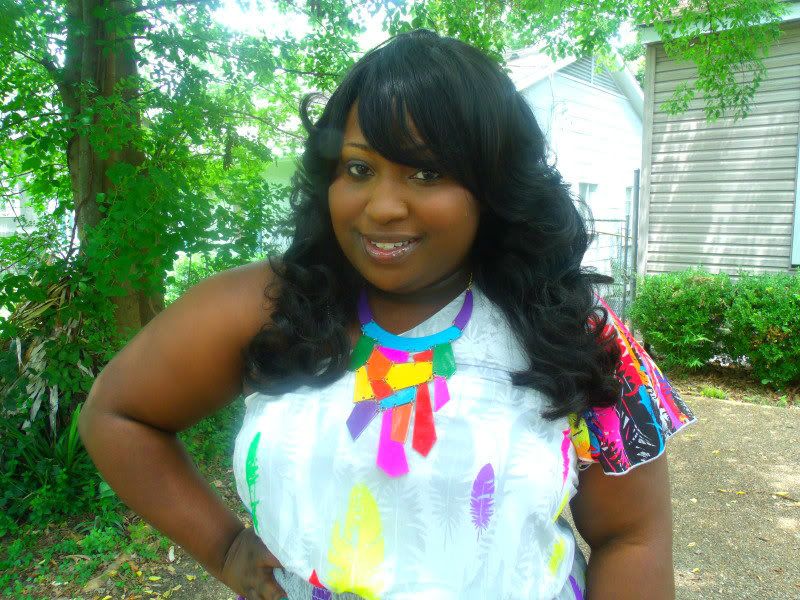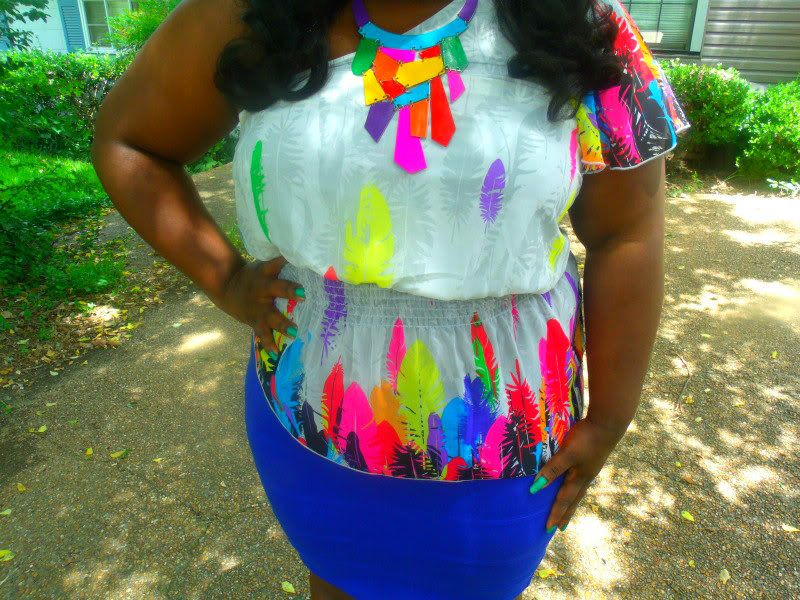 What I Wore: Top- Fushia Love/ Skirt- Forever 21/ Shoes- Gifted/ Necklace- Ebay
What do you think of this look?
Until Next Time,
XOXOXOXOXOXOXOXOXOXOXOXOXOXOXOXOXOXOXOXOXOXOXOXO