Good Morning Ladies!!!!
Mondays are so drab I wanted to start your week off with a burst of color :) This weekend I went on a lunch date with my sister and a dinner date later with my fiance. I decided to rock this blue peplum top that was gifted to me from
ClosetForKurves
for review. I am a HUGE fan of peplum so when I received this top that was both peplum and my new fave color cobalt blue I died ----------then came back to life so I could show you guys lol.
ClosetForKurves is a new online boutique started by fellow blogger Ashley White. I love her items because they are very cost effective for the frugal fashionista and the shipping was very fast. I would highly recommend her boutique as I had no issues with any part of the transaction.
I paired this top with my go to black pencil skirt, my black peeptoe heels with the bow detail, and this fabulous colorblocked handbag that my fiance got me for my upcoming Birthday (since I celebrate all month, he gifts me something each weekend of the Month). I have a blue cobalt pump that matches perfectly with the top but when I tried it on it was just wayyy too matchy matchy and ended up cheapening the look of the outfit so I decided to keep the pumps black and let the handbag standout. I also rocked my favorite pearl necklace with this look as well. It is also a standout piece but doesn't compete with my handbag.
If you're wondering why I'm standing under a shade tree it was hot as HELL outside lolllllll.........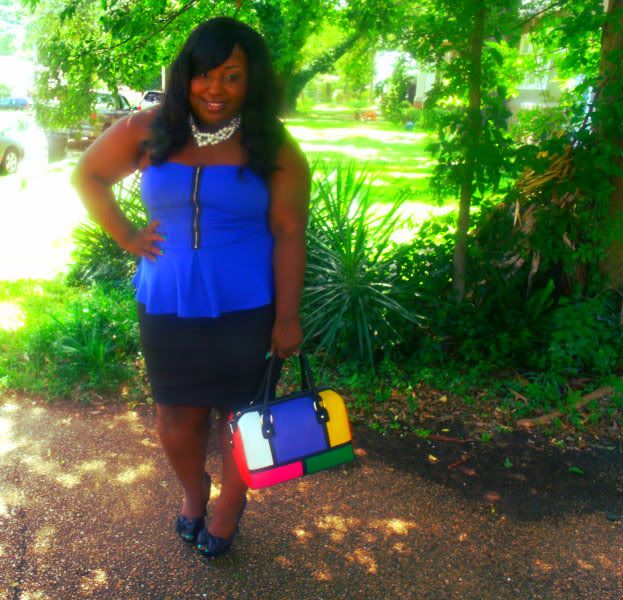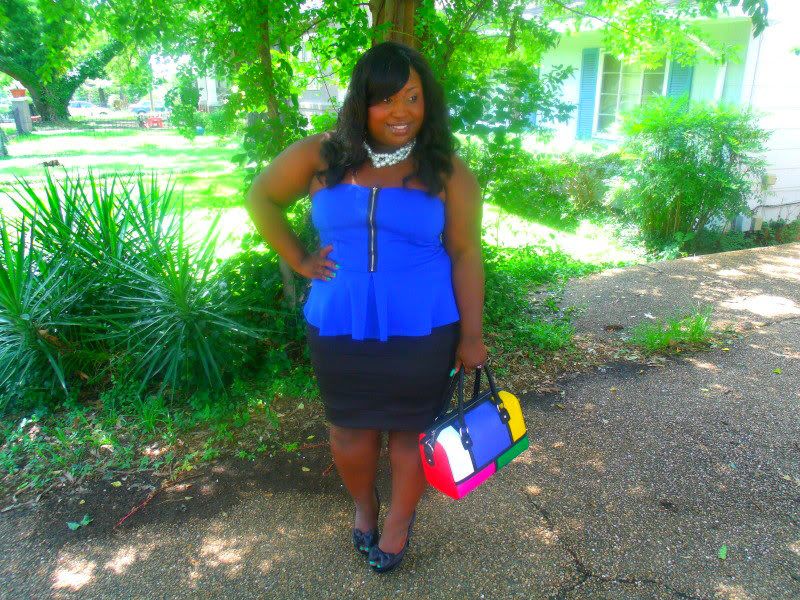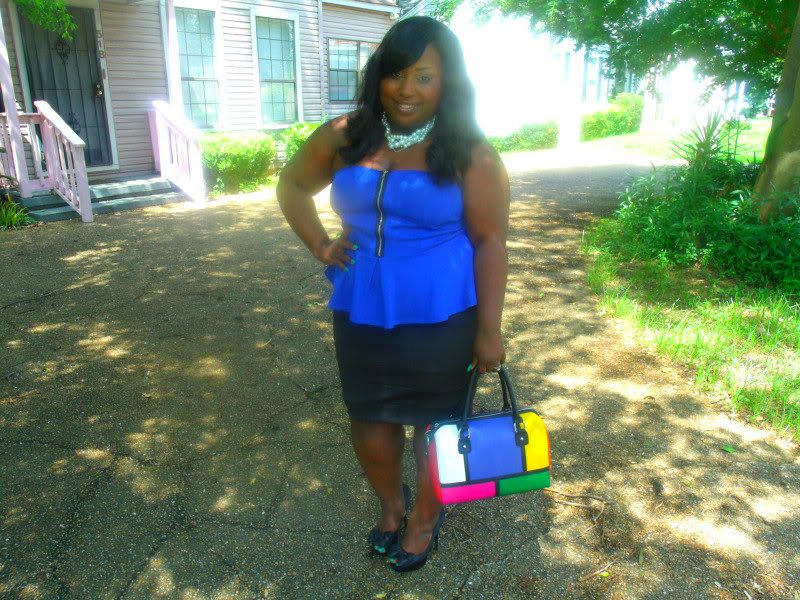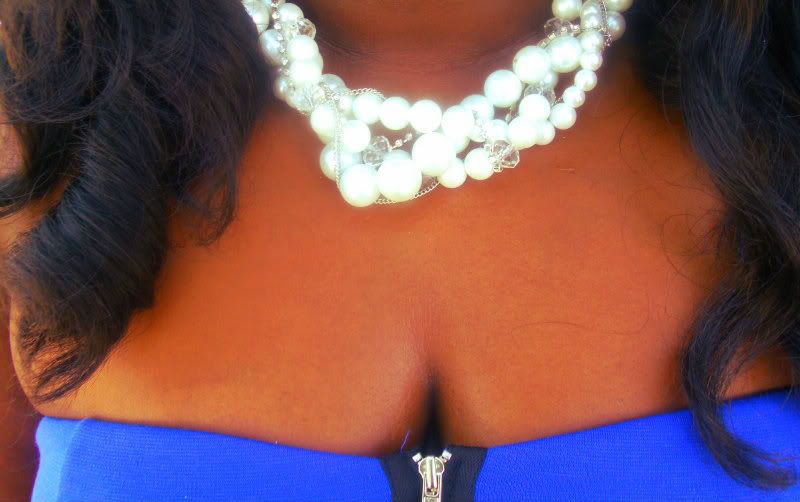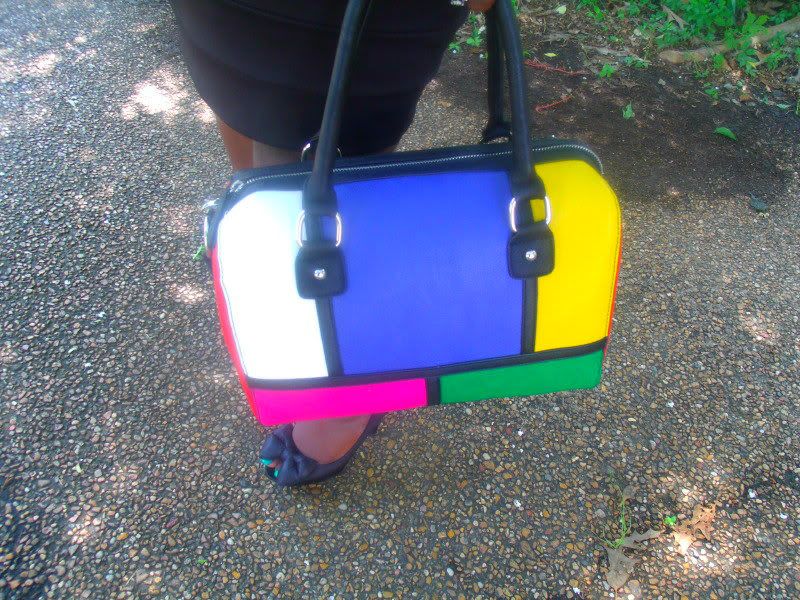 Top:
Click Here To Purchase
(It's on sale right now for 10.00!!!!) / Skirt- Haute Fox/ Heels- Burlington Coat Factory/ Necklace- Charming Charlie (old) - Bag- Gifted
What do you think of my look?
Until Next Time,
XOXOXOXOOOXOXOXOXOXOXOXOXOXOX